Our Lumberton Property Management Services
Lumberton landlords can enjoy various rental property management services offered by Alotta Properties. As your property manager, we will handle everything that you need—from marketing your property to filling in vacancies, as well as taking care of your tenants and handling repair issues.
When you work with us, you can use your time on more important matters, including building your investment portfolio and growing your wealth. Here are some of the property management services we offer:
Marketing Your Rental Units
When a property is vacant, we will start by assessing its condition and marketability. If needed, we will make recommendations for repairs and improvements to ensure that your property appeals to a variety of renters. It's important to make a rental home as attractive as possible so we can maximize your returns.
When your property is ready for marketing, we then prepare it for staging. We create advertising materials and list your property on various platforms including Facebook, Instagram, Zillow, Apartments.com, and other local MLS databases. By listing your property on different platforms, we can provide the exposure that it deserves.
Screening Prospective Tenants Thoroughly
Finding the right tenant is as important as getting your property occupied. This is the reason why we created an extensive tenant screening process that helps ensure we place only the most qualified tenants in your units. At Alotta Properties, we take tenant screening seriously.
Our goal is to find tenants who are responsible for paying their rent on time and those who take care of your rental home. We only want renters who follow the rules stipulated in the rental agreement and always stay in compliance with the law. We know that dealing with problematic tenants can cause a lot of stress and we do not want you to experience such a problem.
To find the right tenant, we conduct background, credit, and eviction checks to ensure that the candidate we choose really deserves to rent your property. We also ensure that this process is in line with the Fair Housing Laws.
Promptly Collecting Monthly Rent
To be a successful landlord, getting your rent on time is crucial. When you work with us, we make sure that you get paid on time on a regular basis. Despite our effective rent collection systems and only accepting responsible tenants, there are times when tenants miss a payment.
In case this happens, you won't need to worry because we will handle the collection for you. We charge a late fee to discourage tenants from making late payments. Additionally, we make rent payments easy for your tenants by providing tenants access to a 24/7 online portal where they can make payments digitally.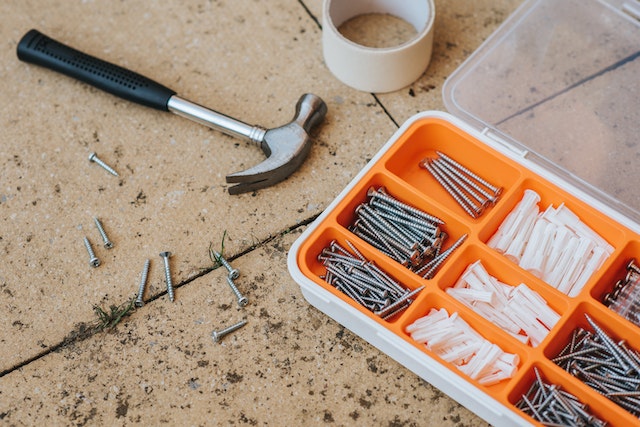 Conducting Property Maintenance and Inspections
Alotta Properties knows that keeping your property in its best condition is crucial to make your tenants happy and encouraging them to stay longer. For this reason, we address repair issues in a timely manner. We'll conduct an inspection when a tenant moves in and when a tenant vacates the property.
More costly repairs will always be discussed with the property owner. Any maintenance work is directly communicated with the owner, tenants, and contractors for clarity and transparency.
Providing Detailed Financial Reporting
If you dislike having to work with a manual documentation process, working with Alotta Properties can help lessen this burden. You will have access to an online portal where you can view statements and other information regarding rent collection, maintenance bills, and direct deposit by ACH processing.
You will also receive a 1099 form documenting all the income and expenses for your rental property at the end of each calendar year. Plus, you will receive your tax statements and annual summary statements on an annual basis.
About Lumberton, North Carolina
Lumberton is located in Robeson County, North Carolina, and lies along the Lumber River. The area is home to over 19,000 people.
Lumberton is a great place for tourists and visitors. It is close to various attractions such as Lumberton Britt Park, Exploration Station, Northeast Park, James L. Stephens Memorial Park, and Robeson County History Museum.
(Source: Wikipedia)